Domestic Violence Attorney Rancho Cucamonga
Defense for Domestic Violence Charges in San Bernardino County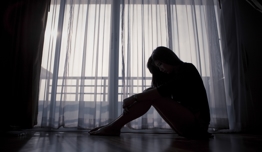 Domestic violence can occur between husbands and wives, registered domestic partners, divorced partners, those who are in a dating relationship, or parents against children or other close family members in the household. This is especially prevalent in cases of highly contested custody orders, and many times allegations of domestic violence or child abuse can be used against a parent in simple cases of being late dropping off children or any other minor issue. If this happens, contact our domestic violence attorneys in Rancho Cucamonga.
Related Reading: Why do People Lie About Domestic Violence?
Domestic violence charges are aggressively pursued by the prosecution and law enforcement. The accused are almost always arrested regardless of the circumstances. You need an experienced Rancho Cucamonga domestic violence defense attorney on your side to protect your future. With years of experience our San Bernardino defense team can build a strong defense that can help reduce or dismiss your charges.
Call our domestic violence lawyer in Rancho Cucamonga today at (909) 328-6101 to start your defense.
Types of Domestic Violence in California
Under California state law, domestic violence is defined as causing physical harm against a family member, child, dating partner or previous dating partner. Additionally, making threats of physical, emotional, or sexual abuse can result in domestic violence charges in California. This definition of domestic violence leaves a lot of room for broad interpretations and false accusations. When you've been charged or accused, it is always in your best interest to immediately seek professional legal help.
Examples include:
Assault and battery
Harassment or threats or physical violence
Destroying personal property
Violation of restraining orders
Related Article: What is the Difference Between a Domestic Disturbance and Domestic Violence?
Is Domestic Violence a Felony in California?
In California, domestic violence can either be a felony or a misdemeanor. Typically, the delineation point is how grievous are the injuries or how visible they are. If you have just pushed someone or you have potential hair pulling or slab that's not readily visible, that can be considered a misdemeanor. Once you get into the level where you have broken noses, split lips, broken teeth, or broken bones, now we're talking about not just domestic violence but potentially domestic violence with great bodily injury, which is going to add not only a felony but potential enhancements for state prison time.
What is Domestic Assault?
Domestic assault is another way of saying domestic violence or domestic battery. A lot of times, you hear assault and battery. And they are very close together. However, there is no actual domestic assault. It's all considered domestic battery or domestic violence. It all depends on the context. When you have a relationship with someone, past or present, and you've done some act of physical violence toward them, or put your hands on them in a way they found offensive, or cause an object to hit them, that's all falling under domestic violence.
Can You Go to Jail for Domestic Violence?
Yes, chances are if the police are on the scene because of a call for domestic violence, someone is going to jail. California law requires that if a police officer sees a sign of physical violence and there is a relationship, they are going to take someone to jail. Whether the person desires prosecution or not, if there are signs of domestic violence, they're going to jail.
Why Should I Hire a Domestic Violence Attorney in Rancho Cucamonga?
Why Choose Our Firm?
Newman & Allen can help defend you. In our 20 years of experience, we have worked with numerous clients and know defenses that can help.
This includes proving a false allegation, showing a lack of proof or evidence, and guiding you in cases of self-defense.
From issues of serious physical or mental harm to going through custody battles, our team takes the time to investigate your case and build a defense on your behalf.
Your best defense starts immediately after an arrest or accusation. Do not hesitate to contact our Rancho Cucamonga criminal defense lawyers to help protect you, your family, and your freedoms.
San Bernardino County Domestic Violence Attorneys
When you have been accused of domestic violence in San Bernardino, you face a life changing event. You need to have all of your questions answered and all legal decisions must be made with as much knowledge as possible. The consequences of your decisions today can affect you ten years in the future. We can help protect your rights. Contact our Rancho Cucamonga domestic violence lawyers today.
Contact Newman & Allen if you have been accused or arrested in Rancho Cucamonga. We offer a free case evaluation so you can learn more about your situation.