Rancho Cucamonga Criminal Defense Lawyers
Defense for Serious Cases & Consequences in Rancho Cucamonga
At Newman & Allen, our attorneys are dedicated to telling our clients' stories and having people listen. Obviously not everyone who is accused of a crime is a bad person even though they are treated that way throughout the criminal justice system. When we are able to present the "whole person" to the District Attorney or Judge hearing the case, amazing things can happen.
Why Clients Choose Newman & Allen:
Representation backed by more than 20 years of legal experience
Free consultations
Legal representation from a former prosecutor
Proven track record of success
The system isn't designed for those who have been accused to catch any breaks by chance. However, when given the chance, there are plenty of District Attorneys and Judges looking to help people willing to help themselves. Making this connection is our goal.
To Learn How our Criminal Defense Lawyers in Rancho Cucamonga May be Able to Help Call us Today at (909) 328-6101.
Building Solid Defenses for a Variety of Cases
In the aftermath of an arrest, it's imperative that you take immediate action in calling a trusted legal professional. At Newman & Allen, we quickly begin investigating the details surrounding your case and fight the evidence that is presented against you. An arrest is not a conviction and there is still time.
Our Attorneys are Skilled at Helping Those Accused of a Major Crime, Including:
If You've Been Arrested, You Should do the Following to Protect Your Rights:
Remain silent
If you must speak to officers, do so in a way that is polite and respectful
Try to remember the names of the arresting officers
Contact an attorney from Newman & Allen
Put Our Experience to Work for You
For 20 years, we have helped build defenses for those accused or arrested for a crime throughout Rancho Cucamonga. Our lawyers have helped many people facing potentially serious consequences by always ensuring that their rights are upheld, no matter what the circumstances.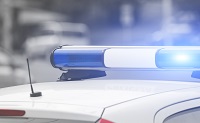 There are too many pitfalls for the unexperienced to represent themselves. We deal with governmental searches, arrests, jail, and prison on a daily basis - this is serious business. There is no room for mistakes when our attorneys represent people accused of crimes. The consequences can be outrageous and errors in the law or judgement can lead to decades in state prison. Experience matters in this area of the law.
Our Rancho Cucamonga criminal defense lawyers are ready to help!
Call us today at (909) 328-6101 for a free consultation.